Change Default Printer
Use this feature when more than one printer is connected to the computer or network. For example, create a macro to quickly change the default printer setting from a monochrome laser to an ink jet for color printing.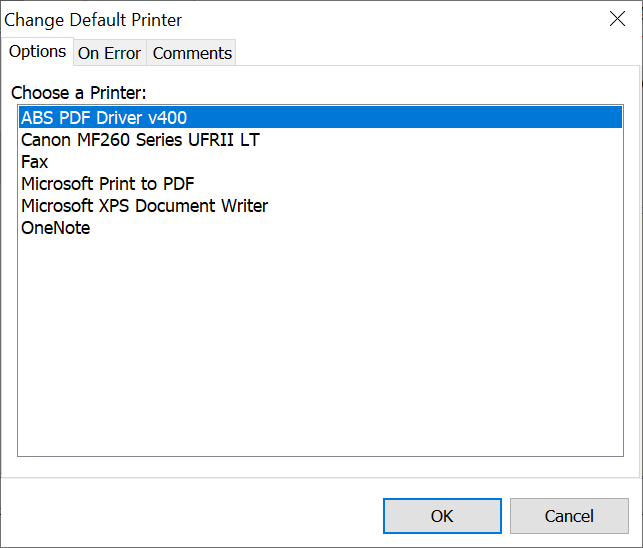 Script Editor > Expand System Category > Change Default Printer
To select a new default, just click on the printer needed to highlight the selection. Click on the OK button to incorporate the printer change into the macro. When the macro is run, the printer selected becomes the new default printer for the computer.