Set File Attributes
When using Windows Explorer / File Explorer, right click on a file name to open the menu. Left mouse click on the Properties menu item to see more details about the file. At the bottom of the Properties window the following File Attributes may be displayed - Archive, System, Hidden and Read Only.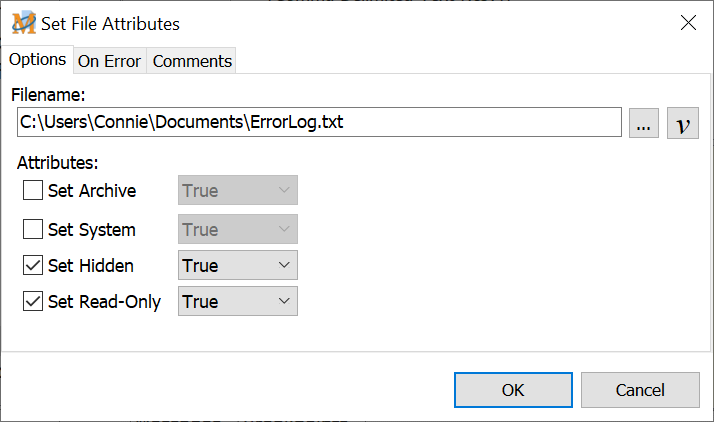 Script Editor > Expand Files or Folders Category > Set File Attributes
The Set File Attributes command changes the file attributes of files without having to navigate through Windows Explorer / File Explorer.
Filename
Insert the file name and path or click on the Browse button to locate the file to be changed.
Attributes
Select the attribute or attributes to be turned on or off. True activates the attribute. False removes the attribute from the file.