Change Directory/Folder
Some programs require a specific default folder to be set before they are run. The Change Directory/Folder allows for this situation.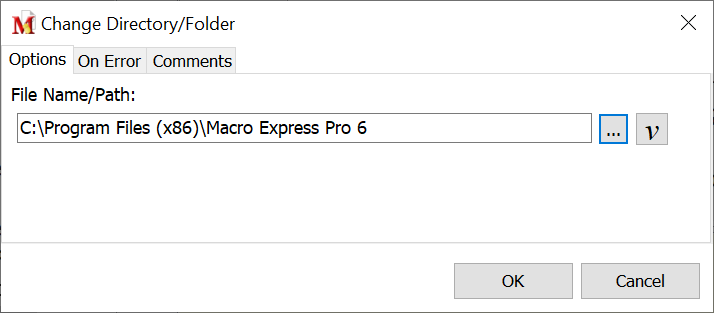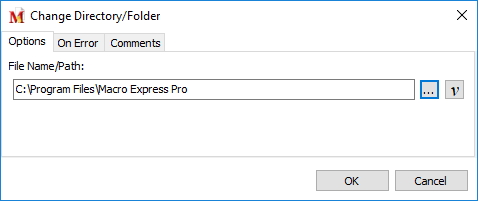 Script Editor > Expand Files or Folders Category > Change Directory/Folder
Enter the name of the path and folder or use the Browse button to locate a specific folder. Click OK to save the setting.