Control Panel
Use these two commands to open the Windows Control Panel or a specific applet in the Control Panel
Control Panel Open
The Control Panel Open function opens the Windows Control Panel. There is not an edit window associated with this command. The command is inserted directly into the script.
Control Panel Run
The Control Panel run command opens the Control Panel and the particular applet selected.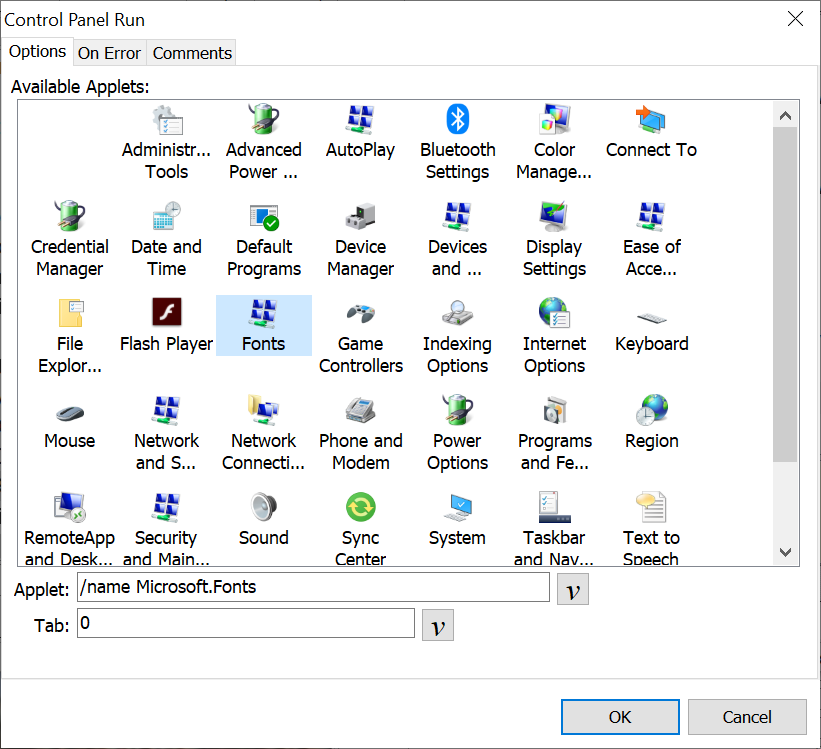 Script Editor > Expand System Category > Control Panel
Available Applets
The available Control Panel applets are displayed by name and icon. Highlight the applet to open.
Applet
If the applet is not displayed in the Available Applets box, enter the applet file name in the Applet edit box. Control Panel applets have a file extension of .CPL.
Tab
Many applets open a window with several tabs. Insert the tab number to display when the applet opens. For example, access with 0 set for the Tab opens the Accessibility Options window to the first Tab. If the Tab were set to 1, then the Accessibility Options window would open to the second Tab.