SMTP Settings
To successfully use the email commands via SMTP, the default email settings need to be entered into the SMTP settings panel. Click on Options > Preferences > Email to enable the email functions of Macro Express.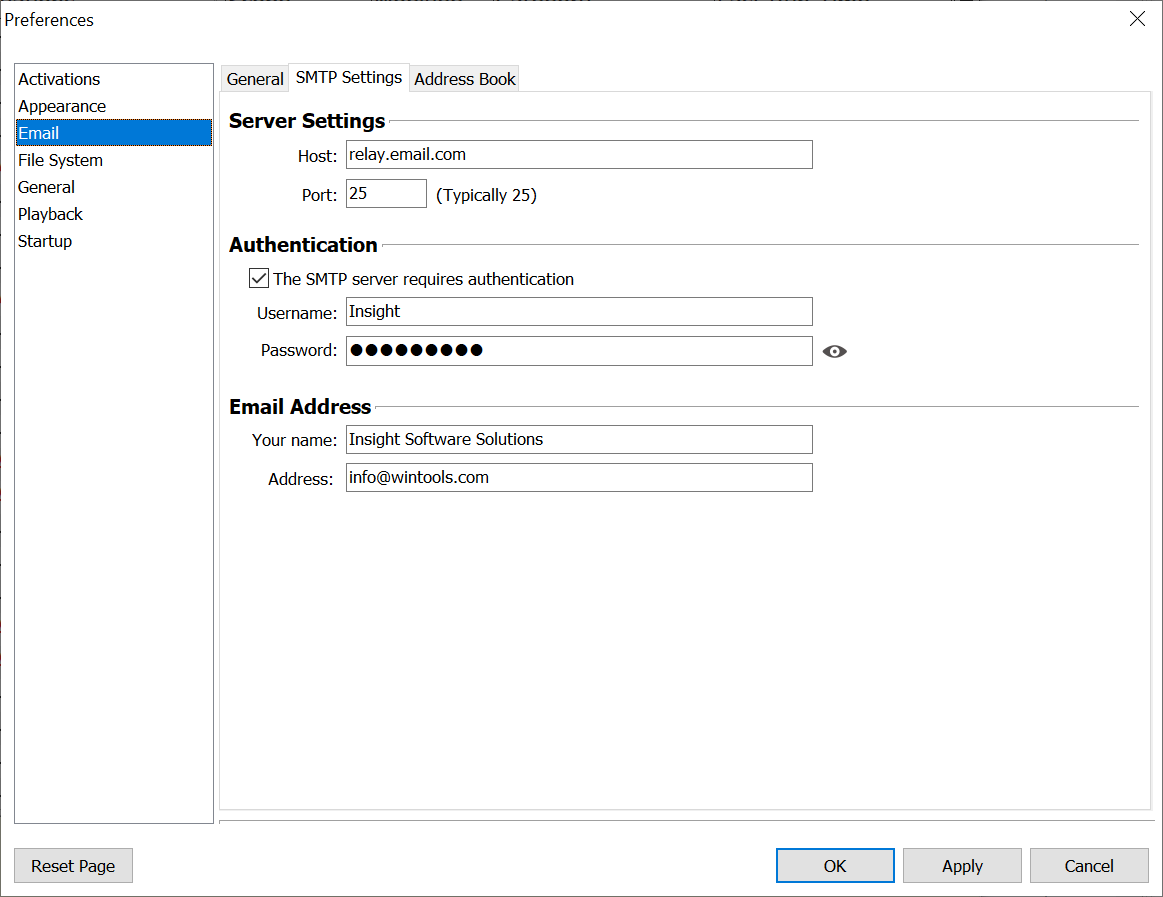 Macro Express Explorer > Options > Preferences > Email > SMTP Settings
Server Settings
The SMTP Server is what allows email to be sent over the Internet. The server settings may be obtained from the Internet Email provider or from the configuration section of the default email program on the computer.
Host - The "Host" value may appear as a series of numbers and periods such as 192.168.0.1 or as a set of characters looking something like a web site name such as mail.myisp.com.
Port - The port number is almost always 25. When in doubt, set this value to 25.
---
Authentication
The SMTP Server Requires Authentication
The email provider may require use of SMTP Server Authentication. If so, select this option and insert the user name and password in the appropriate fields. If authentication is not required, then leave this option unchecked.
---
Email Address
This is the name and email address that display in the return address of any email sent through Macro Express. Please note that if the email address entered is incorrect, the recipients of the email may not know how to reply to the message.