Load New Macro File
The Load New Macro File command loads a new macro file. You may choose to add the macro file to the list of open macro files or to close all other macro files before opening the new one.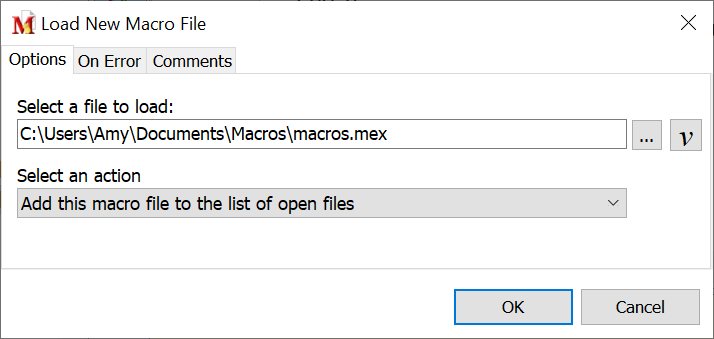 Script Editor > Expand Macro Control Category > Load New Macro File
üNote: When loading a Read Only file, the Default Action selected in the Read Only Prompt preference panel will be used. The Macro Express Player will not notify you during macro playback that you are loading a Read Only file. If the Explorer window is open while the macro runs, you may receive a Read Only prompt, depending on the settings selected in the Preference panel.