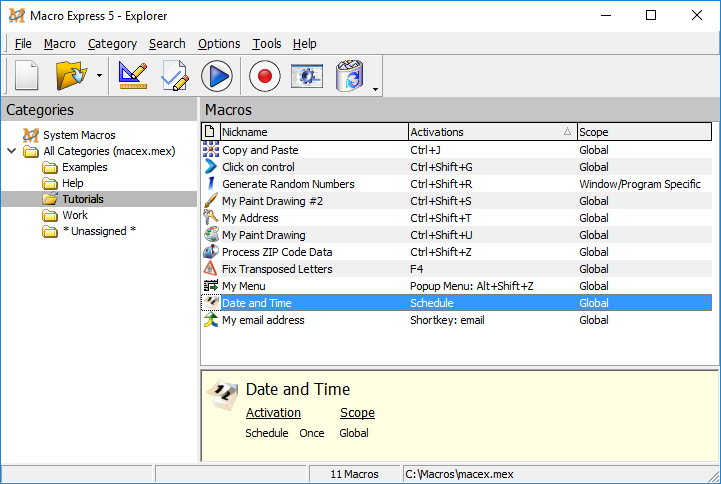 Macro Explorer lists all of the macros in your macro file.
Use over 800 different HotKeys or a virtually unlimited number of ShortKeys or schedule macros to play at given time intervals. Use popup menus, floating menus or macros assigned to mouse clicks or window activation. Assign HotKeys / ShortKeys to specific windows, specific programs or make them global.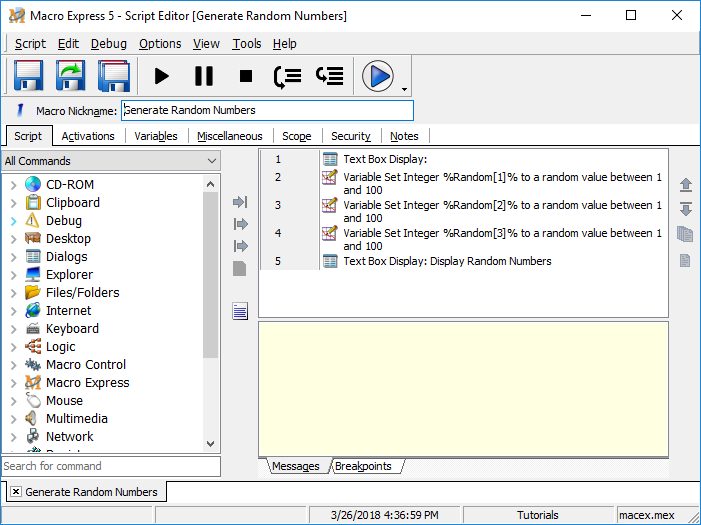 The Script Editor allows you to create macros using the extensive library of Macro Express script commands.
Build a macro script of all the commands you want your macro to perform. Easily manipulate your script by editing script items, copying them, deleting them or rearranging their order. Simply choose your command and fill in the elements associated with the command. No syntax or programming to learn!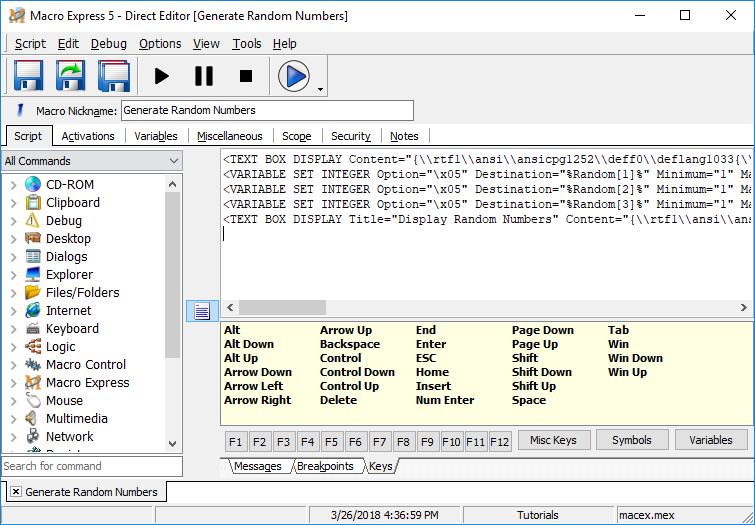 The Direct Editor allows you to see the text representation of the macro commands. When you view the macros in their text form, you are able to see specific details about each macro command.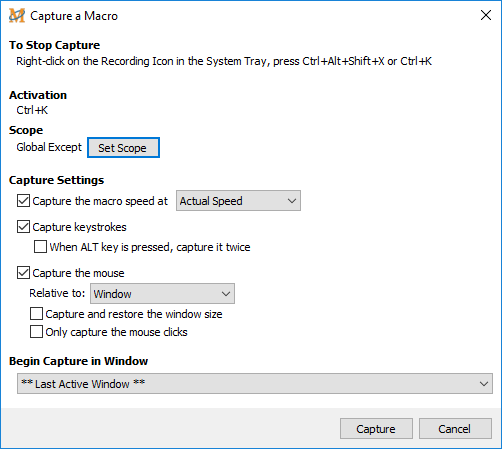 Using the macro Capture utility you can quickly and easily create a macro by recording your keystrokes, mouse movements and mouse clicks.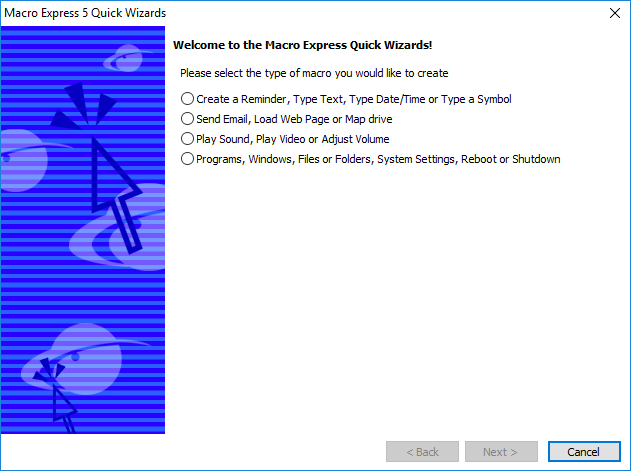 Quick Wizards allow you to create macros that can later be customized to your specific requirements.
Use over 2 dozen "Quick Wizards" that are available to guide you every step of the way to create a macro. The wizards allow you to create macros to perform specific tasks such as typing text, symbols or keystrokes into programs.
Paste text or graphics into programs, launch programs or web sites, type out the date or time, connect network drives, reboot, logoff, create reminders, set default printers, set screen display resolutions, move and resize windows, copy and rename files, open explorer folders and more. Other wizards let you capture your keyboard and mouse activity as a macro.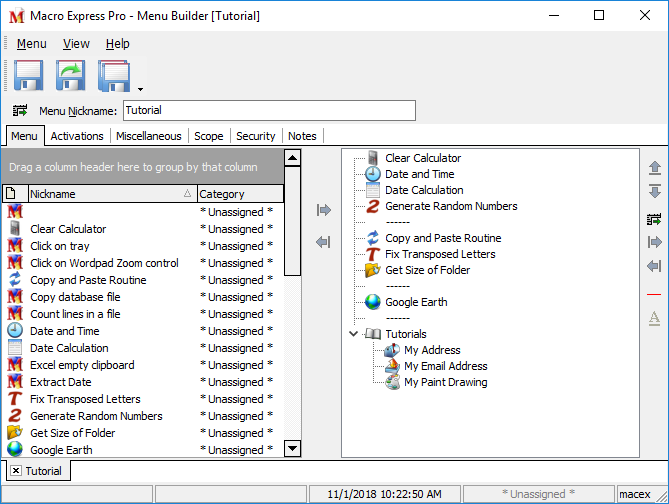 Create Popup or Floating Menus of your most frequently used macros or any other combination of macros that you want.
The completed popup menu may be activated by pressing a hot key or clicking on a system tray icon. After the menu opens, just click on the macro you want to play back or press the appropriate key associated with the macro. The floating menu always stays on top of the desktop allowing convenient access to the macros.